Posts: 1453
Joined: Thu Aug 18, 2011 6:49 pm
He got blamed by his previous colleagues and many ppl!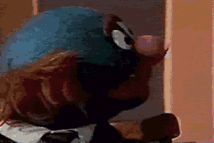 Posts: 15604
Joined: Fri Nov 14, 2003 1:31 pm
Isn't he old and should retire anyway?
Posts: 59329
Location: Hong Kong/China
Joined: Tue Feb 25, 2003 5:13 am
Well, NO ONE REALLY knows WHAT happened behind the scene, and what terms and conditions
Liu Wei asked for. If I'm not mistaken, Liu Wei had been earning around RMB 3 to 4 Million.
After all Liu Wei is 34 years old
, well past his peak, and he had been injury prone for the past 3 seasons, often had to sit out games for recuperation/rehabilitation.

He might want to play and finish his career with Shanhai MAXXIS Sharks, and take up a coaching career with the Sharks afterwards.
But managing a CBA team is not running charity. Business is business.

Besides it could just be a contract negotiation tactic by Liu Wei and his agent,
cos there were rumors flying around at that time that some other CBA teams were trying to steal him from the Shanghai team.
In any case, the dust is settled now.
Liu Wei had signed a 3-year contract and permanently transferred to Xinjiang Guanghui Flying Tigers.

However, his #8 jersey will still be retired at Shanghai MAXXIS Sharks, and he will still represent Shanghai in future China National Game (i.e. if he still can play and needed by the Shanghai team).
So after all, it could be a BLESSING IN DISGUISE for Liu Wei that Big Yao did not agree to extending his contract for another year.
Liu Wei now can team up with Zhou Qi & Co. at Xinjiang Guanghui Flying Tigers, a perennial championship contender,
and had a LAST shot at his 2nd CBA ring to add to his legacy, and earn SUFFICIENT $$$$$$$$ for his retirement WITHOUT
having to sit out a full year without teams to join just to become a free agent and retrieve his HR record from the Shanghai municipal sports bureau.
Quote:
http://www.globalpost.com/dispatch/news ... inese-wall
Xinhua News Agency

July 7, 2014 8:48
(Sports Focus) Yao Ming's NBA style
crashes into Chinese wall
SHANGHAI, July 2 (Xinhua) -- Chinese basketball star and Shanghai Sharks owner Yao Ming has been under fire from some former team officials as a veteran player was denied a chance to finish his career in his hometown.

Yao, a former NBA player and a Shanghai native who took over the Sharks in 2009, on Monday refused to give former international guard Liu Wei a one-year contract extension, which dashed the 34-year-old's dream of retiring in Shanghai.

As longtime friends, Yao and Liu had played side by side for both the national team and Shanghai in the Chinese Basketball League before Yao joined the Houston Rockets as the first pick of the 2002 NBA draft.



Yao's decision was considered "heartless" by some former Sharks officials.



"The CBA is far different from the NBA and it can never be," former Shanghai vice general manager Qian Anke wrote on his micro-blog right after the club announced the decision on Monday.

"Twenty years of hard work brought him (Liu Wei) only such a non-negotiable result. All right, from now on you are no more than just a commodity in my eyes. No more personal feelings."

Former team translator Shan Zhenghao joined Yao's critics on Tuesday.

"Since you are so heartless, show us some good outcome while managing in your NBA style after five years and changing so many players," he said in his micro-blog.

This was the second controversy Yao ran into after he turned into the boss of the team.

In 2009, Liu Wei, then at his top form and an absolute leader in Shanghai, asked a salary raise which was initially turned down by Yao's managing team.



Thus, Yao was bombarded as "too much of a businessman and considering too little about his longtime friendship with Liu".



The saga eventually finished with a happy ending under the mediation of Shanghai Sports Bureau who talked the club to agreeing to a salary raise and Liu, inking a five-year deal that expires this summer.

Although Yao received negative feedbacks from former colleagues, the Chinese basketball icon has won a lot of support from basketball fans.

"Any professional club has its own development path and being professional also means fierce competition. You can not bring too much feeling into this," said a Web user with an ID the Masses Have Unlimited Strength.

"The reason why the CBA is not fully professionalized is just because people put feelings first. Professionalization means the strongest survives," said another netizen who named himself as LXD0602

Yao announced his retirement in July 2011 following a trail-blazing career that made him China's best-known athlete and helped spur the game's growth across Asia.