https://youtu.be/M5ClU6tSLWc
ESPN's E60 program tells the story of unyielding love of Red Panda.
[list]She is a SF-based acrobat, whose real name is Rong Niu, who has delighted spectators for years with her halftime performances, juggling bowls and plates and flicking them up atop her head with her feet, all while balancing on a rather tall unicycle.
Someone either stole Red Panda's $25,000 custom-made unicycle from a baggage-claim area at the San Francisco airport or grabbed the suitcase it was in by mistake.
She had to cancel several engagements. Then she had to repair an older unicycle for her half-time show; but the performances were less-than-stellar.
She's heartbroken," her agent, Pat Figley, told a local SF TV station. "It's like her baby was kidnapped. She's had that unicycle for 30 years."
Then, the Golden State Warriors stepped in : The team bought Red Panda a new custom-built unicycle.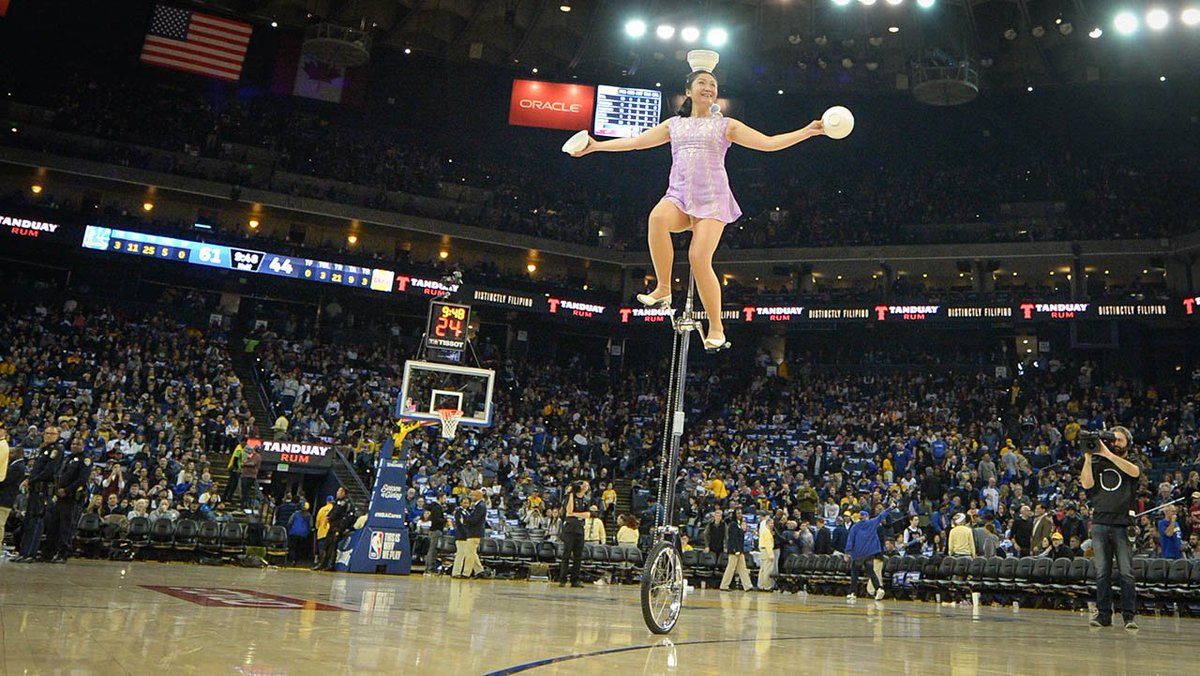 https://twitter.com/warriors/status/959499054920052736
https://www.washingtonpost.com/news/ear ... 5e84e7caf6
https://youtu.be/M5ClU6tSLWc