7:30 PM at the Barclays Center, Nets host the champs.
1st round of all star voting is in,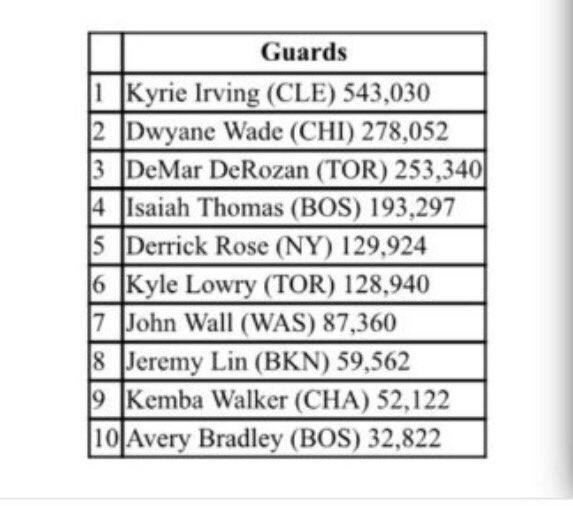 and even when missing 21 games, Lin is ranked #8 in voting eastern conference Back court.
No announcement yet, but lin is probably ruled out for tonight..
Cavs have been busy, possibly found a trade acquiring kyle korver from the hawks.
giving a away mo williams, and possibly Dunleavy if they can find a 3rd team.
nothing official yet, more details to come.
Probable Starters
Nets
PG -- Whitehead
SG -- Kilpatrick
SF -- Bogdanovic
PF -- Booker
C -- Lopez
Cavs
PG -- Liggins
SG -- Mcrae
SF -- James
PF -- Frye
C -- Thompson
Dunleavy(Right Ankle Sprain), Love(Flu), and Kyrie(hamstring Tightness) Questionable
JR smith(thumb) OUT
Chris Andersen(Right Knee ACL Tear) OUT