---
And Jeremy and David Lee (and his fiance Sabina) were having fun !!!
On the night of 27th, Jeremy's family hosted a dinner for David Lee and Sabina Gadecki in a Western restuarant in the famous Taipei 101.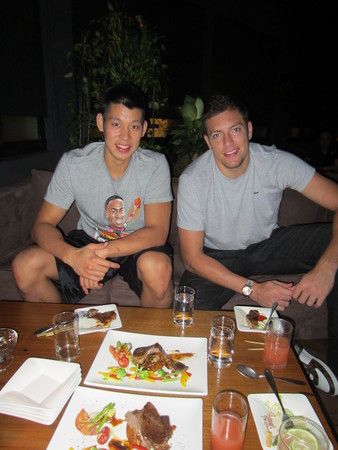 And yesterday was the final day of Jeremy's basketball camp for Cathay Financial Group. At the end of the camp, Jeremy formed a team comprised of himself, David Lee, his 2 brothers and Josh Fan (the strength and conditioning coach) and played against the All Star team of the camp. Jeremy had fun in shot-blocking alot of the shots from the youngsters, and displayed all sorts of shots including fast-break dunks.


And David Lee and his fiance's wish came true !!!
Last night, right after 21:00 pm, together with his family, Jeremy took David and Sabina to the famous Shihlin Night Market.

Instead of risking being recognized and mobbed by the crowd on the street, Jeremy took David and Sabina for prawn fishing !!

Jeremy picked up prawn fishing as a hobby when he first visited Taiwan last year when he was still not famous. But the owner of the prawn fishing place took photos together with him, and had hung those photos in their reception area as attraction to customers.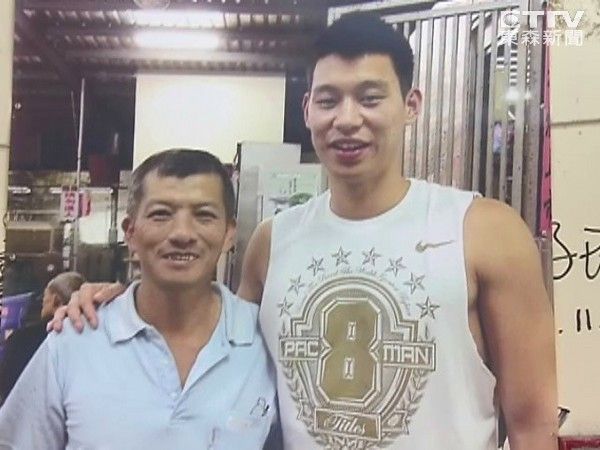 It seemed Jeremy was a quick learner; he picked up prawn fishing easily in his last trip, and he has now become pretty skillful. He was successful to harvest 11 prawns compared to 4 for Sabina and none for David Lee.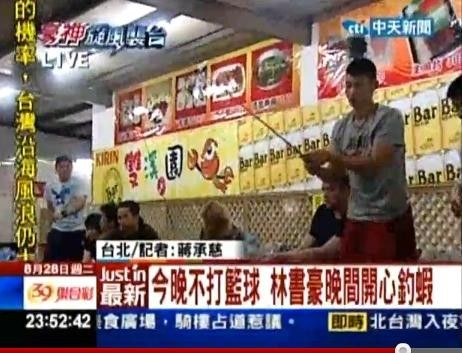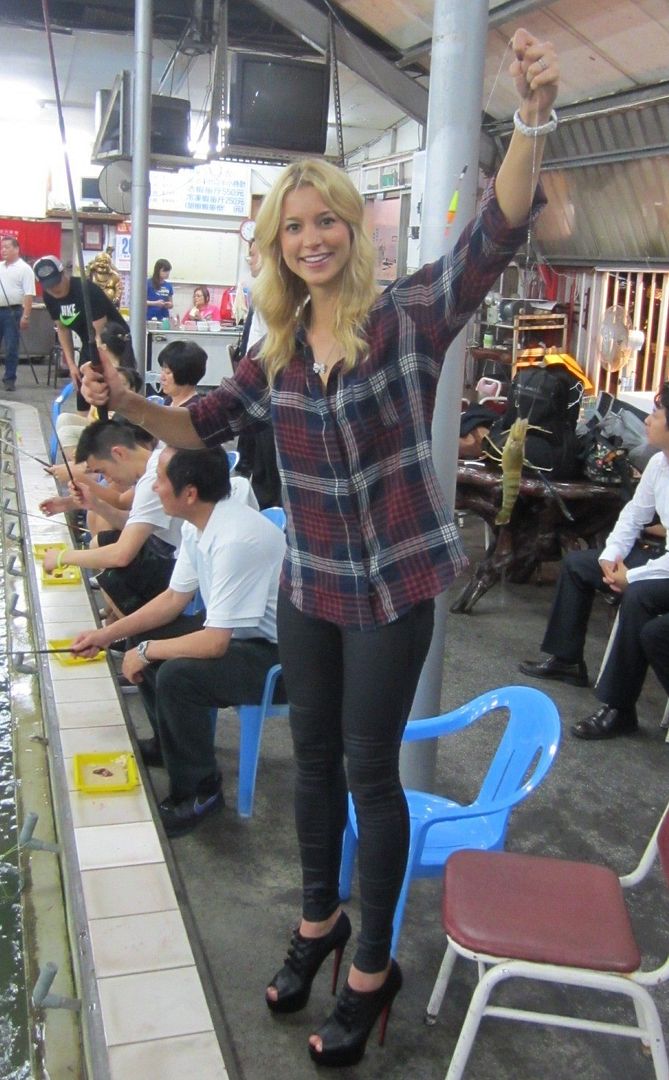 Jeremy's family and friends got close to 50 prawns, and they took their prawns, grilled and ate them there at the prawn fishing place, and did not leave the place until midnight.